Normally when bloggers reach a milestone with their blogs like their first year, two years, 1,00th blog, etc, they'll write up some sappy post about how far they've come and how inspiring their journey has been, so on and so forth. Don't get me wrong, I love that stuff. I really do. But this year I'm choosing to take a different route. Every year when I celebrate my birthday with my Mom and her side of the family, I usually stand up in front of everyone and give an emotional speech thanking everyone for not only coming out to celebrate with me but for being in my life, blah blah blah. This year I'm saying no to emotional speeches, emotional blog posts, and emotions in general. This year I am making it all about my music.
My dear friend who also has a blog of her own, put together a post around the time of her 19th birthday of 19 lessons she learned by the time she turned 19.  Cool right?! I originally wanted to do 19 of my favourite inspirational quotes of all time, but I felt as though that was too close to her idea so instead, I've put together a list of 19 of my favourite songs of all time in no particular order (insert sarcasm here). Let me just say that this list was damn near impossible to make and was put through plenty of revisions (and as I'm writing this post still is). There are just way too many songs that I absolutely love. I feel like a parent choosing their favourite child. I love them all! Of course there are some that I like more than others, but then there's my favourites that I love equally, and that just makes this list ten times more difficult to make. I hope you enjoy this list because, as I said, it was extremely difficult to make. Also, I'm not saying you should listen to the songs that I've listened below, but that is exactly what I'm saying.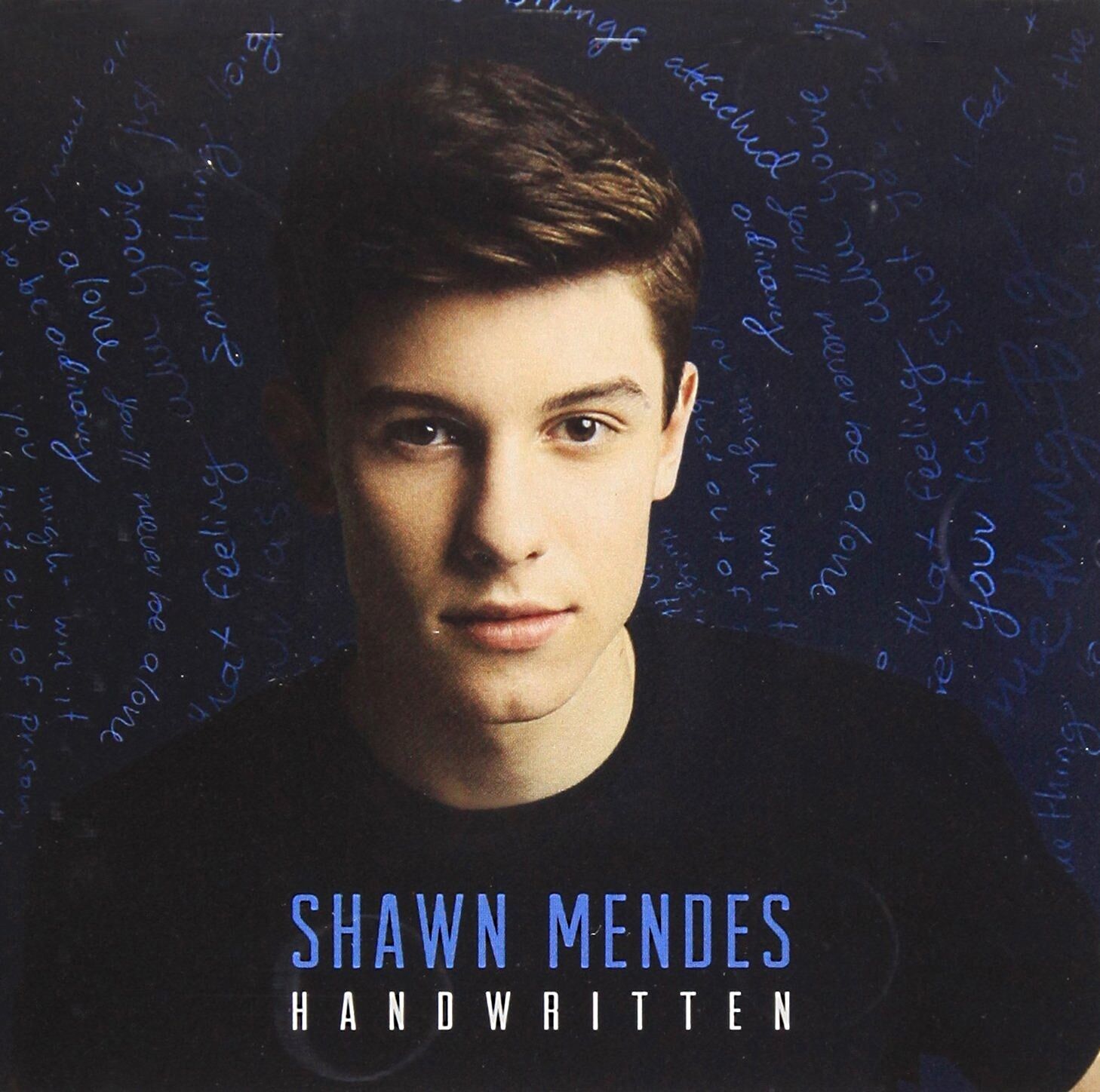 A Little Too Much by Shawn Mendes ~ As I've touched on in my post '3 Years of Handwriten', this song was very instrumental in my freshman year of high school. The thing about depression is, it doesn't get easier. In fact, it only gets harder. People will tell you things like, "Oh don't worry things will get better", or "Stay positive!". Yeah, not that easy. But it wasn't until I heard this song that I truly felt understood and supported. "Sometimes it all gets a little too much, but you gotta realize that soon the fog will clear up. And you don't have to be afraid, because we're all the the same". Hearing those lyrics for the first time brought me to instant tears. To this day that song still means so much to me and continues to help me through any rough patches I may experience. If ever you need a lift-me-up, a song to cheer you up, something to lift your spirits, please, listen to this song. It helped me and I'm sure it can help you.
2.  Since U Been Gone by Kelly Clarkson ~ I'm more than positive you have heard this song countless time and know the entire 3 minute song off by heart. If you haven't, you are very much living under a rock. Kelly Clarkson, as I hope you know, was the first person to win American Idol back in 2002. Two years later, she broke numerous charts with a pop rock hit titled 'Since U Been Gone'. I've always loved this song. It's my go-to karaoke song. It's just a fun bop to sing along to with my friends in the car. It really is a 'carpool karaoke' song. Thanks, James Corden! But all jokes aside, this song is actually a really motivational breakup song and when thinking about my ex boyfriend, I like to blare it to the max. My favourite Kelly Clarkson song, ever.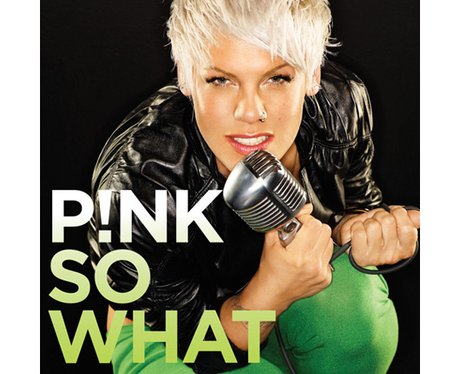 3. So What by P!nk ~ I've been a fan of P!nk ever since I was a little boy. My Dad used to be majorly obsessed with the punk rock female vocalist and would play her music almost all the time. One of the songs I heard on repeat was this empowering anthem about getting over a breakup and looking on the bright side. I've always loved this song and always will. Whenever I listen to it I make an entire jam out session of it. I feel powerful. I feel like I can do anything. Because that's what P!nk does, she creates empowering songs like 'So What' for her fans to feel confident, proud and beautiful. I'm happy to say I'll be hearing this empowering anthem live in May of next year.
4. Chasing Cars by Snow Patrol ~ I first heard this song when I was very little, living with my Dad, and we were in the car driving around the little town we lived in known as Cobourg. He turned it up really loud and sang it to me. From the moment I first heard it, I fell in love with it. And then I sort of forgot about it afterwards. Fast forward to 2015 and I'm watching one of my favourite shows of all time, Grey's Anatomy, and in the final moments of the heartbreaking season 2 finale, the song starts playing as one of the main characters cries her heart out over the sudden death of her finacèe. Ever since I've rediscovered this song, I've been madly in love and obsessed with it. It is my favourite love song in the history of love songs. Nothing can and ever will beat 'Chasing Cars'. I am playing this at my theoretical wedding,  whether my theoretical husband or wife likes it or not. "If I lay here, if I just lay here, would you lie with me and just forget the world?"
5. The Chain by Fleetwood Mac ~ Over the past couple years I've been exposing myself to some amazing hits from the 70s and 80s, and one of the many hits I've blessed my tiny ears with is 'The Chain' by Fleetwood Mac, which was released in 1977. I first discovered this song when I watched one of my now favourite movies of all time, Guardians of the Galaxy Vol.2. I love this psychedelic rock hit so much, I simply can't explain it. It's just so badass and beautiful, it suits me so well. You know that badass anthem that plays in your head whenever you walk into a room? Well, this is mine. This could possibly be my favourite song from the 70's, ever.
6. Dancing Queen by ABBA ~ You know how I mentioned that I've recently gotten into 70's and 80's music? Well, by doing so, I just may have found my gay anthem. Yes, you read correctly. My. Gay. Anthem. While listening to the 70's radio on Spotify, I came across a song I knew I had heard before, specifically from Merryl Streep in 2008's Mamma Mia! The Movie. The song is called 'Dancing Queen'. This is the song for me. I knew from the moment I listened to the original 1976 version by ABBA, that this was my gay anthem. I remember coming out to one of my good friends and the first thing he said to me after that was, "So what song is your gay anthem?" I was completely and utterly confused. At the time I didn't know that gay anthems were even a thing! He then proceeded to say, "C'mon Nate, every person who's gay/lesbian/bisexual/transgender/queer has to have a gay anthem". So I then set off to find my gay anthem and here I am with 'Dancing Queen' by the musical group ABBA. When I listen to the song I can just picture myself skipping in a field wearing a pride flag for a cape and a blue flower crown with the biggest smile on my face. That is why 'Dancing Queen' has found its way onto this list, loud and proud.
7. I Want You Back by Jackson 5 ~ Because I am my Mother's son, I love to dance. I may not be the best, but I do love it. Not only has Guardians of the Galaxy introduced me to 'The Chain', but it also introduced me to Jackson 5's classic jam 'I Want You Back'. Before hearing it in the 2014 Marvel Cinematic Universe film, I'm pretty sure I had heard it before, but the movie helped really get me into it. Ever since, it's been my go-to dance song, and always will be. There's a fan favourite character named Groot that does an adorable dance to the song in the movie's post-credit scene. I. Am. Groot.
8. River by Bishop Briggs ~ Much like 'The Chain' and 'So What', this is a song that makes me feel badass and I just genuinely like to jam out to. It's got fire, it's got grit, it's got passion. It's everything I like in a badass song. I first discovered this song watching an edit on YouTube someone made of the Marvel Cinematic Universe. I highly recommend this song especially. It'll get you up on your feet and make your whole day. It's a perfect lift-me-up in the morning, or any time really. 'River' is a bash.
9. Human by Rag'n'Bone Man ~ When it comes to listening to songs for the first time, the two main things I look for are: the lyrics and the chorus. If I like both or at least one of those two things (usually it ends up being both), I know I like the song. With 'Human', there was no doubt. The first minute sold me right away. The lyrics, the chorus, AND the beat have me infatuated with the song. The song is simply about "being human and not having all the answers to the questions that life has to offer", states artist Rag'n'Bone Man in a BBC interview. Oh, and F.Y.I, it is also another one of my badass anthems.
10. Fix You by Coldplay ~ When it comes to music, there's one thing you should know about me: I'm a sucker for sad songs. I can't explain it! I just love sad songs and their very depressing lyrics. Obviously, they make me think of loved ones who have passed on, depressing thoughts, or painful memories from a traumatic event or a hardship I may have experienced with someone in the past. While there are numerous sad songs that get me thinking about deceased loved ones and sad memories, the song that gets me crying the most is a song that Chris Martin, lead singer of Coldplay, wrote for his ex wife Gwyneth Paltrow when she lost her father. I first heard this song either in elementary or high school. But I definitely do remember sometime in high school and hearing the song in a video a teacher shared with the class about bullying and requesting the title of the song. Now, it's one of my favourite songs of all time and fills my eyes with tears, every time. Good job, Chris Martin.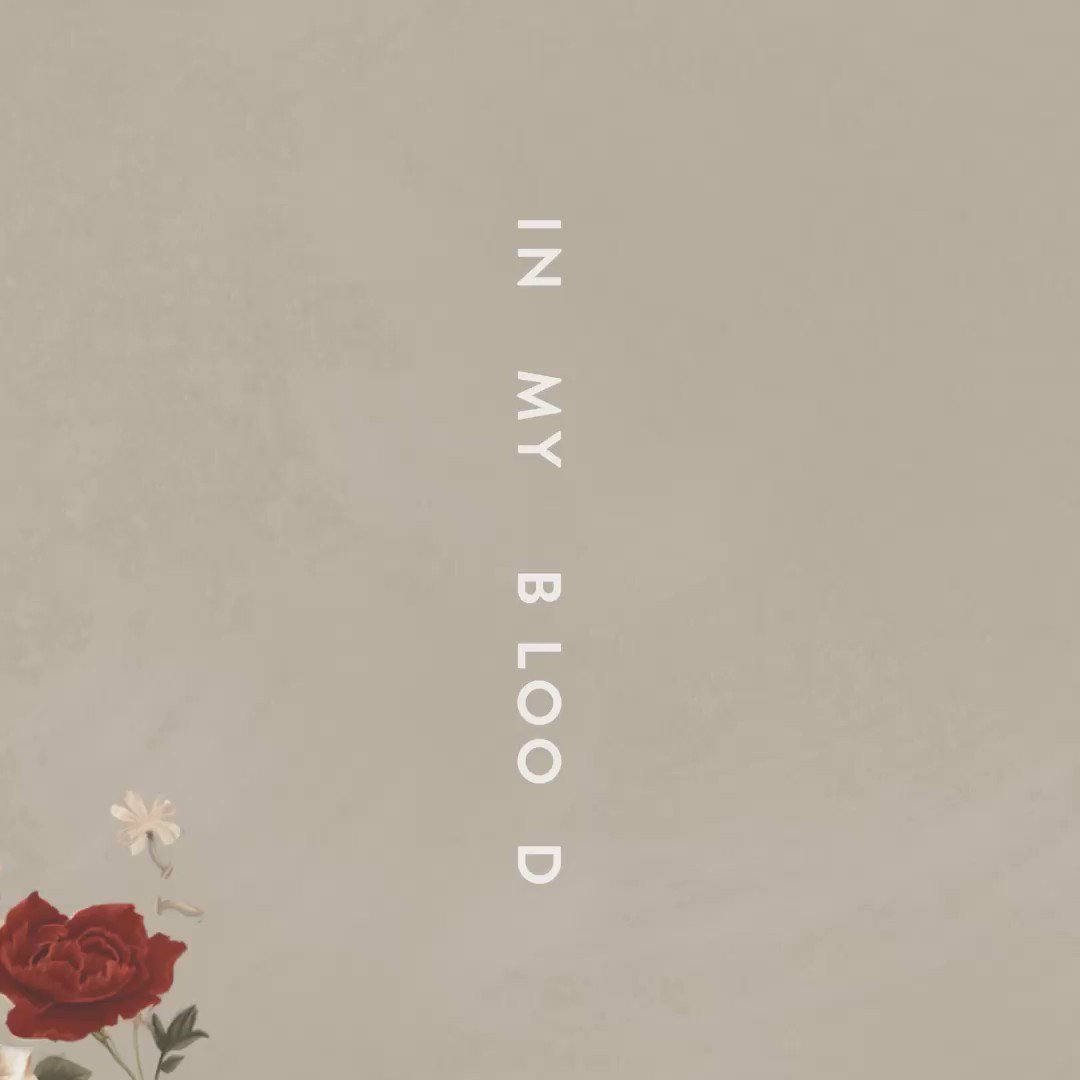 11. In My Blood by Shawn Mendes ~ While 'A Little Too Much' sums up my freshman year, this new record from the Canadian heartthrob pretty much sums up my senior year. In grade nine I was shy, an introvert, and had many insecurities and trust issues. In grade twelve, I was and still am bigger, stronger, and better than ever. I felt at my best. My demons had fully been conquered, I was finally genuinely happy, and I was invincible again. All those positive feelings were felt through Mendes' leading single off his self-titled 2018 album. My high school journey started with Shawn, and it finished off with Shawn as well (on a powerful note too!). In this new song Mendes gets extremely vulnerable and totally relatable. While he asks for someone to help him in the song, the chorus lifts off with anthemic power. The lyrics are, "Sometimes I feel like giving up, but I just can't. It isn't in my blood." Those words described exactly how I was feeling during senior year. There were times in both that year and all through high school where all I wanted to do was give up hope in myself and that things would get better. But I didn't. Because it just isn't in my blood.
12. Everybody Hurts by R.E.M ~ This is the first song I ever heard in my life. When I was just a few months old in the hospital, clinging on to life, my Dad played this song for me to hear. It still to this day has an emotional connection with me and as I type this my eyes are filling up with tears. The song is both sad yet inspirational. The lyrics are uplifting. Every time I listen to it I not only think of my Dad but I think of my medical history and how far I've come since. Oh, look at all the goosebumps on my arms.
13. Wake Me Up by Avicii ft. Aloe Blacc ~ On April 20th of this year, the world lost one of the best DJs it has ever seen. Tim Bergling, better and famously known as Avicii, was an artist in every aspect. His creativity sparked anthems for millions. The first song that comes to mind when people hear his name is 'Wake Me Up'. This E.D.M track, featuring vocals from R&B singer Aloe Blacc, released back in 2013. Ever since, it has broke countless records and is an E.D.M classic. I've always been a big fan of this song, same goes for my Mom and my sister, but now that the beloved DJ has passed, it has more emotional resonance with me. Every time I listen to it now I get a little emotional but it makes for a great club track and perfect to blare off your speakers. I love this song so much. Rest in peace, Avicii.
14. Viva La Vida by Coldplay ~ Turning 10 years old this year, 'Viva La Vida' is an emotional roller coaster of a song. For me, the song is not only hopeful but bittersweet. I first heard this song just after Carrie Fisher passed away in late 2016. A Star Wars fan had put together a montage of her best moments both in real life and in the Star Wars saga, with the 2008 Coldplay track playing in the background. Now, forever will this song remind me of the great and hilarious Princess Leia. After all, the literal translation of the song title is "Long Live life". While her time was cut way too short, Carrie Fisher did in fact have a long life and truly lived it well. And that is why this song is one of my favourites of all time.
15. We Found Love by Rihanna ft. Calvin Harris ~ If you are apart of the LGBTQ+ community, you'll know that this song is one of if not the most popular pride anthem. The electro-house song came out in September of 2011. To this day it still holds up its awesomeness within the song and can still be heard on the radio. I listen to it almost all the time, especially in the month of June. 'We Found Love' is an endless club track that will forever get people on the dance floor. It definitely gets me dancing.
16. Photograph by Ed Sheeran ~ I'm a sucker for love songs. There, I said it. But there's no one who can sing love songs quite like English singer Edward Christopher Sheeran. He's released many acoustic hits since his 2011 debut, but the one that has stood out to me the very most is the 2015 single from his album x, 'Photograph'. I was torn between this and his latest hit 'Perfect' from his 2017 album, but after listening to both songs back to back, I realized that 'Photograph' is another one of those songs that was just made for me.  The lyrics are, "So you can keep me, Inside the pocket of your ripped jeans, Holding me closer 'til our eyes meet, You won't ever be alone, wait for me to come home". Love. Song. Material. Fun fact: Ed Sheeran loves covering 'Chasing Cars'.
17. Believer by Imagine Dragons ~ For the past few years I've been listening to this pop-alternative rock band, obsessing over such hits as 'Thunder', 'On Top Of The World', 'Radioactive', etc. It wasn't until February 1st of 2017 that I discovered my favourite Imagine Dragons song of all time: 'Believer'. The track is the leading single off of the group's third album 'Evolve'. This song promises to make you feel badass and powerful. It's powerful base makes for the perfect song to play in your car with your friends. Oh, me and my badass anthems. Wait, I think this calls for a new Spotify playlist…
18. Get Right by Jennifer Lopez ~ As I stated with 'I Want You Back' by Jackson 5, I love to dance. It's in my blood (Shawn Mendes pun ON my birthday for the win!!). I've always loved J.LO ever since I saw her in movies such as 'Monster-in-Law', 'The Back-up Plan', and when she was a judge on American Idol. From then on I started to listen to her music, especially her greatest hits. I decided to put 'Get Right' on this list because as much as I love her other club tracks like 'On The Floor', 'Dance Again', and 'Dinero', this song has always had a special place in my heart. It makes me dance like no other song can. Wanna get me onto the dance floor? Play 'Get Right'.
19. Stitches by Shawn Mendes ~ And for the final song on the list, I give you my all-time favourite song. I know I said this list was in no particular order, but 'Stitches' is just extra special. Why? Because it's Shawn freaking Mendes!!! The song released in 2015 and its video, which came out three months after the song's release, as of now has over one billion views. Way to represent Canada, Mendes! In 2015, The New York Times' Jon Caramanica named 'Stitches' the 14th best song of the year. In April 4th of that same year, pop hit reached number 55 on the Billboard Canadian Hot 100 list. In America, the song charted at number 14 on the Billboard Bubbling Under Hot 100 Singles on April 25th. The fans love it, the charts love it, and I love it. No matter what anyone says, 'Stitches' will forever be not only be my favourite Shawn Mendes song, but my favourite song of all-time. As you're reading this, I'm most likely jamming out to it. Like, right now.
As I said, this list was very hard to put together, from start to finish. These are not my only favourite songs! I have many, many, many more. Those will be revealed in due time. For now, I gotta go jam out to this list of songs and sing my heart out because it's officially my 19th birthday. I hope you enjoyed this list just as much as I had difficulty putting it together *insert eye roll here*. Is there a song you really like from the list below? Do we have a common favourite song? Share all your thought below. Have a good September 17th.